Connecting global markets to North America by rail
An ondock rail yard able to process two 14,000-foot trains
With 33,500 feet of track inside the container terminal, Novaporte's ondock railyard will seamlessly transfer millions of containers and tonnes of cargo between the port, its marine terminal, logistics park, and rail service.
Moving goods faster and more reliably to North America's largest regional markets 
Novaporte is directly connected to Canadian National Railway's North American network via the CBNS shortline. With shorter distances and an uncongested east coast rail network, cargo can move between Novaporte and Montreal, Toronto, and Chicago in half the time and with fewer delays than west coast ports.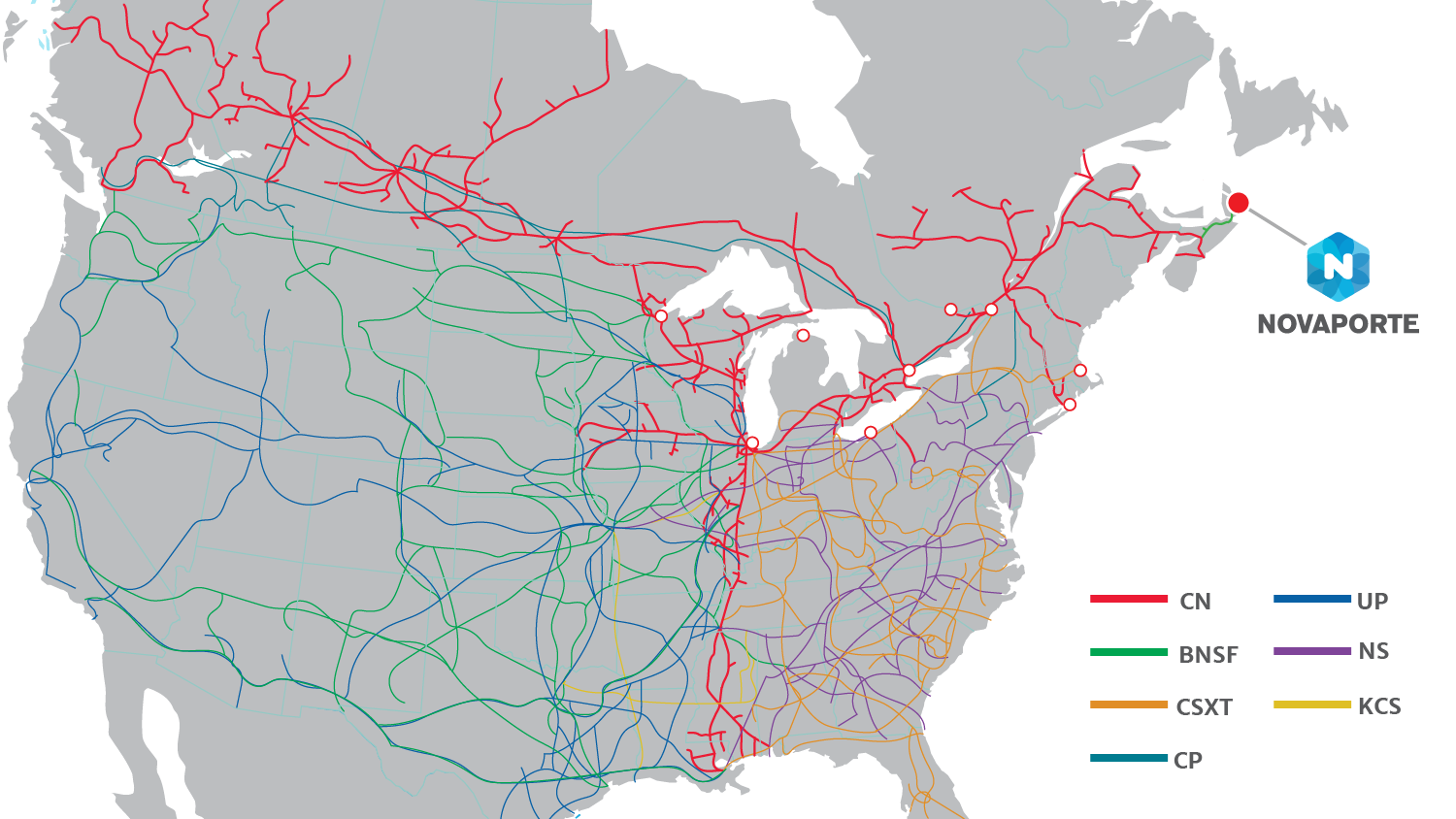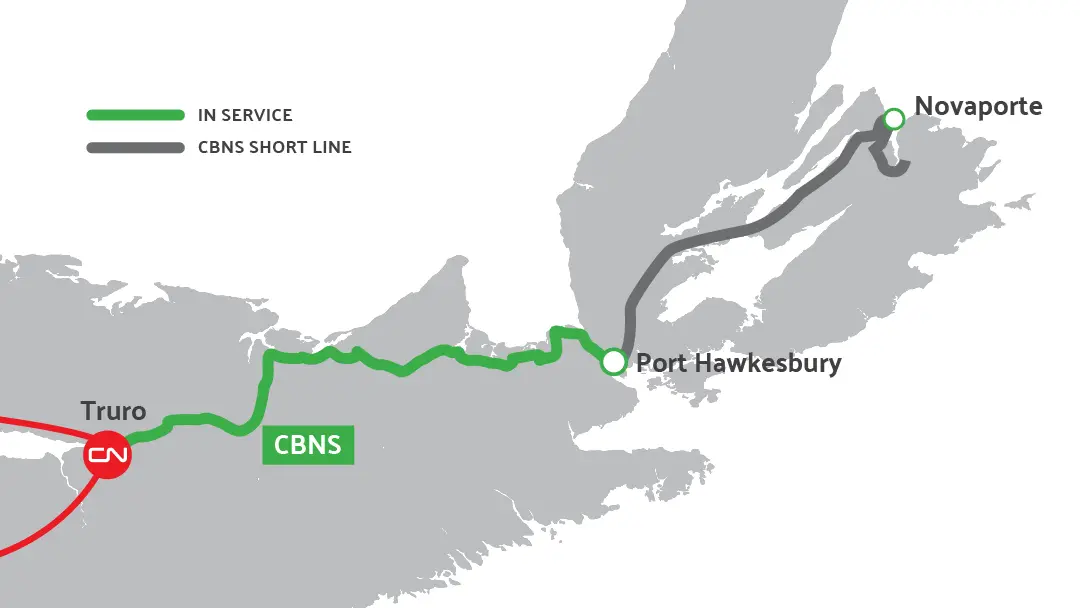 Reconnecting Cape Breton and Newfoundland to North America by rail.  
Novaporte's infrastructure development project includes upgrading the entire CBNS short line railway to allow for double-stack containers to travel at a speed of 40 miles per hour. The CBNS short line runs between Sydney and Truro, Nova Scotia and is owned and maintained by Genesee and Wyoming.
Currently non-operational between Sydney and Port Hawkesbury, the CBNS railway rehabilitation and upgrade will be completed with a $103 million dollar investment, and within two years of commencing work.