Novaporte Leadership Biographies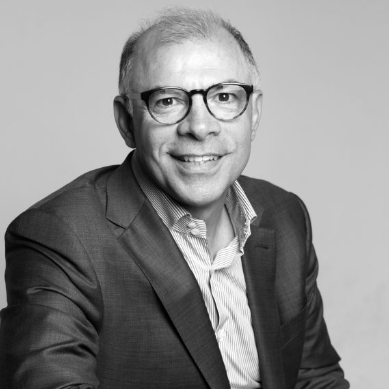 Albert Barbusci
CEO / PRINCIPAL
Albert Barbusci is a born entrepreneur with over 35 years of experience in advertising, business development and real estate investment. Multilingual and broadly travelled, Barbusci is expansive in his view of business opportunities, especially those of a global nature. Barbusci has worked with business partners around the world including Europe, the Middle East, Japan, China and South East Asia. He established his own highly successful advertising agency, Cadence Communications, in Montréal.
He successfully introduced advertising giant Dentsu ($20 billion in global sales) to Canada and successfully established a joint venture, Dentsu Cadence Canada, headquartered in Toronto, and served as CEO. Dentsu Cadence Canada's clients included Toyota, Lexus and Canon. Today Dentsu is one of the largest and most successful agencies in Canada. In the 1990's Barbusci became a partner of the Atlanta Consulting Group, a successful U.S. firm, consulting to Fortune 1000 companies. Barbusci also founded and served as CEO of Events International Inc., a full-service, world congress Management Company.
Over the past five years he has led Sydney Harbour Investment Partners in developing Novaporte and Novazone. Novaporte is a deep-water facility able to accommodate the largest Ultra Large Container Vessels. Novazone is the adjacent logistics park which will provide logistics, warehousing, refrigeration and advanced auto processing capabilities. Novaporte, Novazone and nearby McCurdy Airport all lie within a designated Foreign Trade Zone.
Barry Sheehy is an accomplished writer and business consultant as well as a powerfully engaging speaker. His clients have included Fortune 500 companies in a range of industries including Transportation, Financial Services, Health Care and Manufacturing—they run the gamut from The Federal Reserve to the NFL to the Government of Kuwait.
He is on Executive Excellence Magazine's list of top 100 business consultants in America. Consulting as well as his lectures have taken Barry around the world.
He has been the author or a contributing author to seven books and more than fifty published papers and articles. His works have appeared alongside those of Presidents Clinton and Bush, Alan Greenspan, Robert Rubin and business leaders such as Lou Gerstner, Jack Welch, Michael Dell as well as Edwards Deming, Stephen R. Covey, Rosebeth Moss Kanter, Gary Hamel, Peter Senge and Tom Peters.